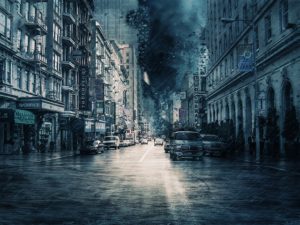 Disclosure: This post contains affiliate links.
A few weeks back Tor.com published an article written by Anise K. Strong called Beyond Happily Ever After Divorce Should be an Option in Fantasy Fiction. It was an excellent article, and it got me thinking about power, about who has it and who doesn't, and how this is depicted and communicated in story. At its core, divorce is about power, and as such, is well worth consideration when building a world.
At the same time, patriarchy and sexism have actual societal consequences; you cannot just create a world where women can become fighters and everyone wears a magic birth control necklace and expect that nothing else will change.
The question of who has power and who doesn't in the world you are building has a profound impact on the characters that move through it. Battle hardened women in control of their own reproductive fates are not likely to tolerate a governing system that treats them as second class citizens or attempts to control who they can have sex with. Abusive partners might think twice before battering a woman that is just as gifted with a sword as he is. Raping and pillaging takes a decided turn when those you want to rape and pillage fight back with equal vigor and strength, either physically or by turning the political or economic might of a nation against you for your transgressions.
There is no shortage of discussion these days about diversity in fantasy, and even in the realms of epic and high fantasy, the tides are changing in response. We see a lot of kick-ass women and people of varying races these days. But we're not seeing a lot of divorces to go along with these changes, and we should be.
Anise K. Strong has a new book out called Prostitutes and Matrons in the Roman World. (Affiliate Link, see below.) It looks like an excellent reference book for anyone looking to bring additional dimension to their writing. As well, of course, as for anyone interested in Roman history!
I frequently use folklore, mythology, and history as inspiration for my books. My book shelves are lined with texts such as this one, so I have no reservation about recommending this book. And YES, this is an Amazon affiliate link. If you buy using this link I get some pie money. 🙂