Greetings fellow readers! I hope this blog post finds you all doing well this wintery month of January. I am very excited to share the cover for the latest installment of my Magicfall series, The Poison of Woedenwoud. It will be available in print and ebook on February 12th, so mark your calendars!
If you haven't yet picked up the first two (Really? What is the matter with you? ;)) you can find them both on Amazon, I'll post the links below. But for now…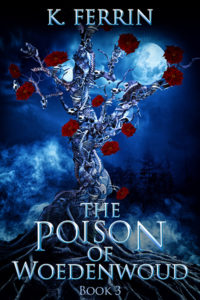 Magic is draining from the world, threatening the very existence of its inhabitants. Ling and her companions search desperately for the key to closing the void, but warlocks dog their every step. Forced to flee, they find themselves entangled in the fabled and deadly Woedenwoud and face to face with a forgotten race. Meanwhile, Ling, feeling isolated and afraid, struggles against a rising tide of darkness far more threatening than anything she encountered in the Darkling Sea.
The Poison of Woedenwoud is the third book in a five book serial fantasy series. You can learn more about the first two below!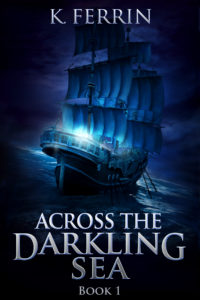 Magic is forbidden in Brielle, but that never stopped Evelyn. Until Now. Because Evelyn has discovered she is magic, and now she is running for her life. Her only hope is on an island cloaked in shadow, an island of dark magic and even darker beasts. The island warlocks call home.
Evelyn's friends have turned against her, her own mother tried to kill her, and the place she calls home has banished her. Hidden away in the belly of a riverboat, a stowaway, her journey begins.
Buy it here!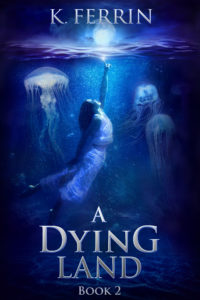 Far from home and, with no one she can trust, Ling finds herself caught in the powerful currents of a centuries-long war that threatens the lives of everyone she holds most dear. As she journeys deep into the Colli Terra on the mythical island of Marique, she finds herself faced with a decision: Should she continue her single-minded quest to break the spell that holds her family in thrall? Or should she succumb to the pull of war and join a battle between two races fighting for their very survival?
Buy it here!