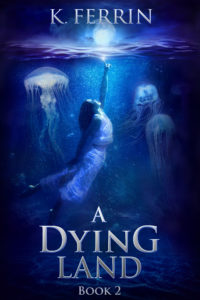 COMING JUNE 2017!
Evelyn always believed that warlocks and monsters were nothing more than fairy tales used by tired parents to scare their kids into staying in bed at night. The truth is far more terrifying.
Far from home and, with no one she can trust, Ling finds herself caught in the powerful currents of a centuries-long war that threatens the lives of everyone she holds most dear. As she journeys deep into the Colli Terra on the mythical island of Marique, she finds herself faced with a decision: Should she continue her single-minded quest to break the spell that holds her family in thrall? Or should she succumb to the pull of war and join a battle between two races fighting for their very survival?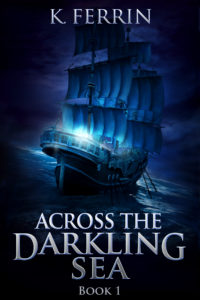 Magic is forbidden in Brielle, but that never stopped Evelyn. Until Now. Because Evelyn has discovered she is magic, and now she is running for her life.
Her only hope is on an island cloaked in shadow, an island of dark magic and even darker beasts. An island warlocks call home.
Evelyn's friends have turned against her, her own mother tried to kill her, and the place she calls home has banished her. Hidden away in the belly of a riverboat, a stowaway, her journey begins.
How far would you go to break the curse that destroyed your family?
How to Buy: Amazon (ebook: $2.99  | paperback: $9.99)
"This was an amazing, fast read with very rich character development. The author brings a sense of tension to life in this book. Cant wait for the next one!!!"

"I was a lucky winner of the Goodreads giveaway. This book surprised me so much! It is 4.5 book for me! I adored this."

"Very cool concept. It's like nothing I've ever read before."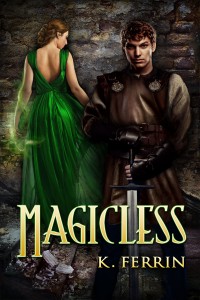 Magicless is a young adult epic fantasy novel.

Deep in the Oakwood, a boy is born without magic.

In a land where powers flow through one's veins as naturally as water down a mountain stream, Micah is an aberration detested by everyone—everyone except Alekka, a gifted but solitary mage who understands the price of isolation. Her sensitivity to the thoughts of others drives her to seek solace in the forests surrounding Aclay, a small village that has been living under a malevolent shadow for hundreds of years.

As fear and loss ravage the countryside, the two outcasts form an unlikely bond forged in loneliness and surrounded by the flickering silhouettes of destiny. When their home is destroyed, the outcasts must join a volatile group of their peers on a journey that threatens to strip them of everything they cherish, imperil everything they've ever known, even force them to question the nature of reality itself. Can they find the key to stemming the tide of darkness without losing themselves along the way?

How to Buy:  Amazon ($2.99)   |   Barnes & Noble ($2.99)   |   Kobo ($2.99)
The title of the young adult fantasy novel Magicless by K. Ferrin is misleading because the story is filled with more magic than most books in the genre. From the intense opening sequence to the emotionally charged climax, Magicless wears its heart on its book sleeve and effectively delivers a meaningful message about the link between how people treat each other and its impact on the world for better or worse. Read More at Bookie-Monster.com

"A surprise fan!"

"I am putting this author on my list of authors I want to keep up with."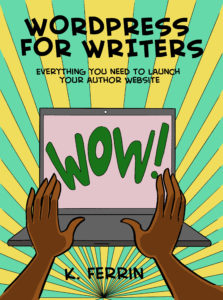 A website is a critical component of every author's platform. It can be expensive to hire a developer, even for a basic website, but doing it on your own if often overwhelming and intimidating.

But not any more! WordPress for Writers walks you step by step through the process of getting your website up of the ground. This book is for anyone with basic computer experience, and requires absolutely no programming experience! By the end of this book you'll have a beautiful and easy to use home base for communicating with existing readers and finding new ones!

Where to Buy:   Amazon ($3.99)   |   Barnes & Noble ($3.99)   |  Kobo ($3.99)