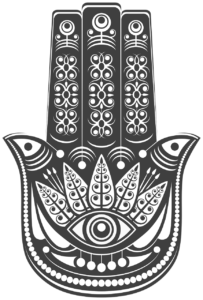 Most of us have heard of the evil eye. This superstition holds that one person can cause misfortune or even bodily injury to another person by glaring at them malevolently. The oldest documentation of this superstition is from ancient Greece, but it has occurred frequently over the years in many cultures. Stories of the evil eye occur in the old testament, across Greece, Egypt, Turkey, Spain and Mexico, among others.
It would be easy to dismiss this as nonsense from a bygone era, but belief in the evil eye is still strong even today, all over the world. There's even an online store that sells almost exclusively evil eye related goods.
All this is fine and dandy of course. Wearing evil eye jewelry is harmless, it's just a matter of personal taste, right? Yes. Until it isn't. A belief in superstition and folklore unmitigated by reason and science often leads to dark places and even darker acts.
In August of 2016, in Queens NY, a five month old girl by the name of Alaia Baque, died as a result of fatal injuries that included eight separate skull fractures as well as a hemorrhage in one eye suggesting she'd been violently shaken.
As the story emerged it was revealed that Alaia was a fussy baby, frequently crying. Her father, Jorge, felt Alaia was rejecting him, that she cried most frequently when he was around.
Rather than take the child to a doctor or reaching out to others for help, the parents reported that they rolled a raw egg — in its shell — on the baby's skin to attempt to discover what the problem might be. Afterward, they cracked it open. They decided the yolk 'looked bad' and determined to take the child to a priestess for help.
They took the child to a  priestess (some reports say she was a voodoo priestess, but this does not seem to be corroborated) who purportedly swaddled the child and rolled her about on the ground in an effort to cure her of the evil eye.
The parents accused the priestess of killing the child, but investigators were not convinced. The injuries were consistent with being stomped or hit with a blunt object. The father has been charged and is awaiting trial.
k