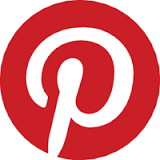 I love Pinterest. Yes, I do use it to house an ever growing list of recipes. And, yes, I do use it to get ideas for party themes and decor (I'm a huge Halloween fan, and throw a massive party every year). But I ALSO use it to feed my geeky fantasy loving soul. Here are some great fantasy pinterest boards to help you get your geek on!
Lego:
Get Across the Darkling Free!
Oh lord Cthulu is there some awesome stuff on this board. Look, I don't play with Lego. I also don't have kids. But this site is filled to bursting with the sort of creative geeks that make us all swoon. Star Wars? Check. Terminator? Check. Dwarves? Check. Chickens with uzis? Yep. This board as 2,300 pins to keep you entertained, and 1.4 million (MILLION) followers. It's well worth a visit.
If you are a lover of the grim dark knight, this is the board for you. Seriously. They've got 8k pins dedicated to the caped crusader! Beautiful artwork, vintage comic information, this site is seriously awesome. With 1.4 million followers, this board is a rabbit hole of batman geekery.
There are a LOT of boards out there dedicated to the Harry Potter fandom, but it's not everyday you run into one dedicated to Harry Potter fashion. This site has 3,900 pins dedicated to just that – how to wear Harry Potter style. This site is definitely geared toward those interested in women's clothing, I don't think I've seen even one post for clothing for men, but it's a fun board to visit nevertheless.
This fantasy Pinterest board has some amazing fantasy art on it. As a fantasy author I'm always looking for inspiration when it comes to characters, clothing, world building, and sites like this one really help get my creative juices flowing. Also, who doesn't love an hour or two checking out amazing fantasy inspired art? This board has 1,400 pins for you to drool over!
OK, full disclosure, this is totally my board. But there are not many out there focused on unicorn humor, largely adult oriented, and this one is. If you're looking for meme's or jokes involving stabby unicorn horns or piles of rainbow poo, this is one place to find them! There may also be a few art pins here and there.
No list of fantasy Pinterest boards would be complete without dragons. This board is 1,200 pins deep with some gorgeous dragon art. I have to admit, there are few fantasy creatures I love as much as I love dragons. I can spend all day on this board!
Pinterest can be a serious time drain, but it's also a place filled to bursting with creative people doing seriously cool things and curating some excellent content. What are some of your favorite boards?
k