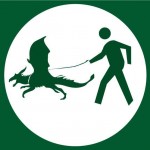 The Pern books are unquestionably one of the giants of fantasy and one the best fantasy series. They were one of my earliest introductions to the genre and oh did my heart sing within those pages!  My standard answer to that little-kid question of 'what do you want to be when you grow up' was 'dragonrider'.  Between you and me, I'd still love to answer that question the same way today!
You know what ALL dragons have in common.
You own a copy of the Dragonriders of Pern board game
You know which colors belong to which gender of dragon
You know that 'thread' has nothing to do with sewing
You know how many passes occurred through all the books  (9)
You can name every main characters, know which book they appear in, AND the year the book was published
You know the names of every rider and the dragon they rode
You know the names of all of Menolly's fire dragons
You've played the Dragonriders of Pern 1983 video game
You danced in glee when you heard Warner Bros. has optioned the entire Pern series – that's 12 books of awesomeness to work with!
And, for your viewing pleasure, a trailer made by one fan on what she feels is the direction the films should take.  She put this together using clips from other films, and it's pretty great!


And a bit of a throwback, the Atari 8-bit game: