It takes a long time to write a book. It takes even longer to publish one. So it is with a great deal of excitement that I can finally announce the release of Across the Darkling Sea, book one in a new series!
Across the Darkling Sea officially releases on Amazon on January 1st. Though for you frequent blog visitors there might be (will be!) a way for you to score a copy early – keep your eye on the blog next week!
And now, ladies and gents, I present Across the Darkling Sea!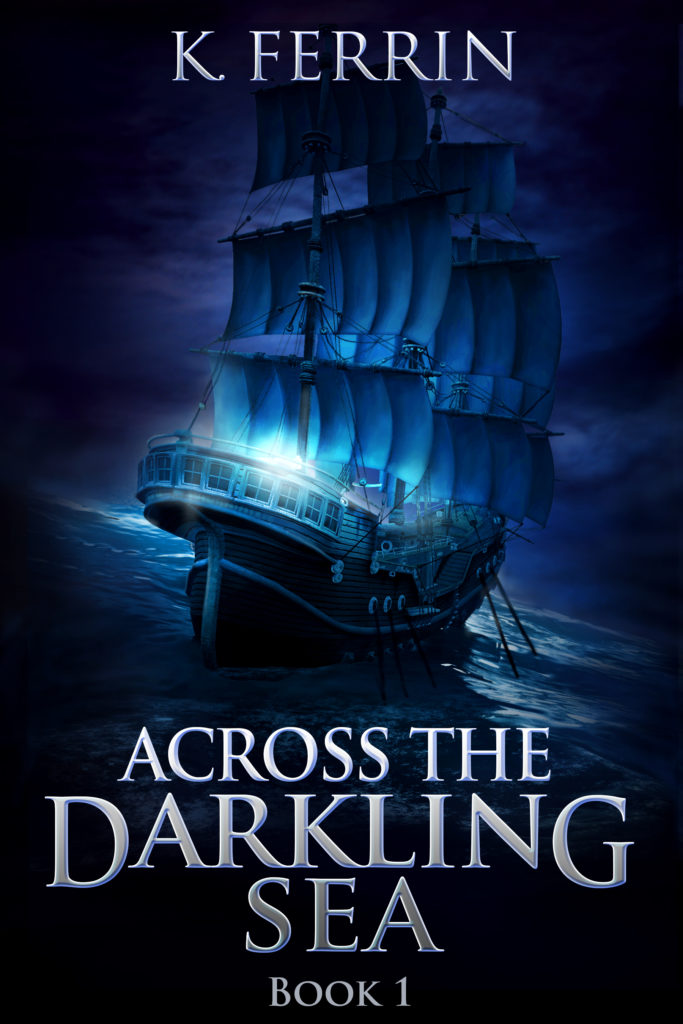 Evelyn has always been fascinated by magic. Until, that is, she discovers she is magic.
Magic is forbidden in Brielle, and now, so is she. Fleeing her mother's attempts on her life, the hostility and indifference of her closest friends, and the reality that she is living a stolen life, Evelyn sneaks aboard a riverboat headed for the coastal city of Middelhaern. There, she can book passage to the mysterious island of Dreggs – home to warlocks and other terrifying monsters whom she'd thought only existed in stories from her childhood. Among them, she hopes to find the man who cursed her family, and with his help our without it, reverse everything that has gone so terribly wrong.